Unearthing the Understory
Kenny Jensen: Unearthing the Understory
February, 2020
"…Life has a way of talking to the future. It's called memory."
–from "The Overstory" by Richard Powers.
Unearthing the Understory is composed of totem pole inspired, vertically stacked, intimate curiosity cabinets rising up the walls from the ground like a forest surrounding a column of tree and plant roots suspended in the center of the gallery. Created out of an intuitive process based on parameters and strategies, each of these totem 'trees' read like a visual tone poem containing loose, non-linear narrative impressions intended to lead the viewer to make thematic and aesthetic connections without limiting to only one path of interpretation. The group titles (Family, God, Country, Nature) along with the individual totem titles act as trail blazes to navigate the seemingly unrelated, highly particular, fragments of personal and tribal history.
The contents of the hand made frames were selected through an archeological like process that completely upended my entire studio to locate and pour over hundreds of family photos, found papers, old magazines, antiquated electronics, etc. that I have been collecting for decades. The majority of the artifacts and images are from our family land which includes my grandmother's photography, random things my 'jack of all trades' grandfather collected, and several old prints of my film and digital photography.
This body of work grew out of a need to further process an ongoing conversation I have been having with my older sister over the past several months about concerns we have for how our tribe of origin has formed us and the society we are a part of and how problematic traditions and systems of beliefs are now affecting the formation and futures of our young children. Through this exploration, what initially started as a years long habit of pinning random significant found images and old photographs to the background of my studio so as to remain in the periphery of my consciousness, has coalesced into a focused contemplative practice of discovery and catharsis as I continue to wrestle through these complex questions.
This work has been especially influenced by the 1975 Russian art film "The Mirror" directed by Andrei Tarkovsky as well as the 2018 novel "The Overstory" by Richard Powers.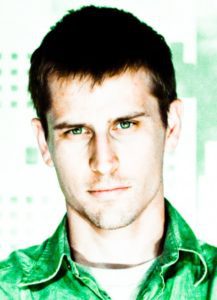 About Kenny Jensen:
A Florida native who spent much of his childhood outdoors, Jensen continues to maintain a deep connection to and concern for the state's unique natural environment. Kenny actively seeks, collects, and recontextualizes, overlooked, organic phenomena and man-made artifacts, which in turn serve as inspiration or raw materials for a wide range of cross-discipline investigations. Along with the curiosity of a naturalist, his practice is driven by the earnest concern of a prophet/poet – revealing what is being lost, while simultaneously reveling in the infinite wonder of what remains.
Through the practice of these creative strategies, the complex microcosm he encounters in the forest and swamp has become a lens with which he sees the broader universe as he seeks to understand deconstruction towards the pursuit of reconstruction and integration. With his most recent works he is both contemplating and attempting to create space for dialogue around current, pressing social issues that act to separate us from ourselves, each other, and nature like fundamentalism, tribalism, and climate collapse apathy / denial.
Jensen lives and works with his wife Maggie, young son Cedar, old dog Olive, and silly chickens, both in St. Petersburg and at their family land "The Floating Woods" in Gulf Hammock, FL.