Opening Night Reception: February 2   | Thursday  6:00 – 8:00pm
Can't make it to opening night? Make an appointment to see the exhibition below
Open Exhibition Dates:February 3- February 18  | Visiting hours: Thursday, Friday, Saturday, 11-3pm
Love Art. Love People. Is a collaborative exhibition between SPAACES and Art 4 Change showcasing local figurative artists whose work addresses social change, celebrates culture and expresses love for humanity.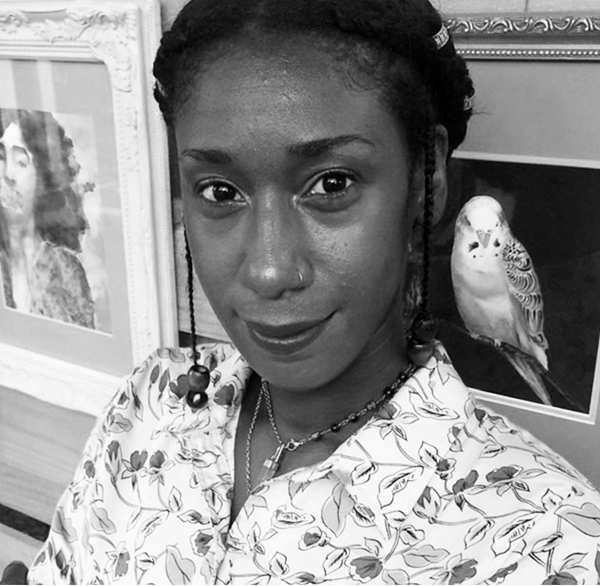 Bianca Selket was born in Sarasota, Florida. She is a fine artist of watercolor, pencil, and charcoal. Bianca currently works from her art studio in downtown Sarasota producing works of art comprising realism, surrealism, and social justice elements. Her work also includes the role of a teaching artist and developing artistic and literature-based programs as a part of the Ringling Museums Outreach program. She is part of a small team designed to bring art to underserved & trauma-affected children. Of all the work she has created, her greatest masterpiece is her daughter, Sloane.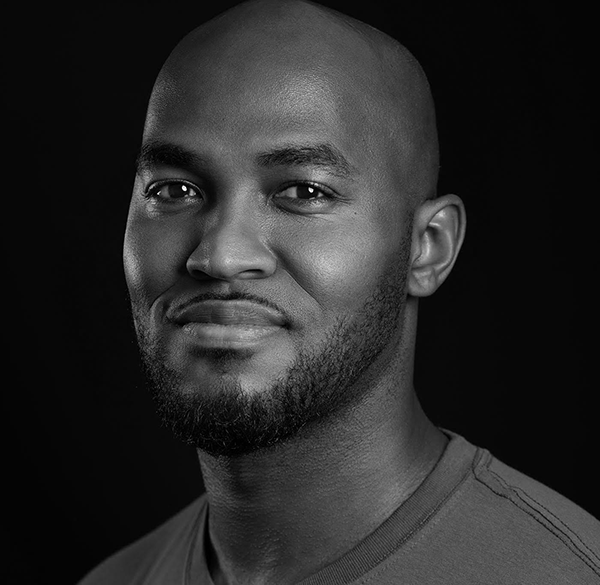 Clifford McDonald was born and raised in Sarasota, Florida. He is a painter and the founder of the nonprofit Art 4 change. McDonald began drawing at a young age but didn't realize he had a gift until, one day, his mother found a drawing he had made in school. After seeing the look on his mom's face, Clifford knew his artistic ability was something special.
Once he got to middle school, he started taking art seriously and later joined Booker High School's Visual and Performing Arts program, where he also played basketball. He fell in love with the sport, and it eventually became his number one priority. After playing college basketball, he was focused on playing professionally and played one season in South America.  
Clifford started teaching art in Bradenton, Florida. He became inspired by his students and the idea of making art to create positive change. His paintings today focus on culture and other topics that address equity, education, and diversity.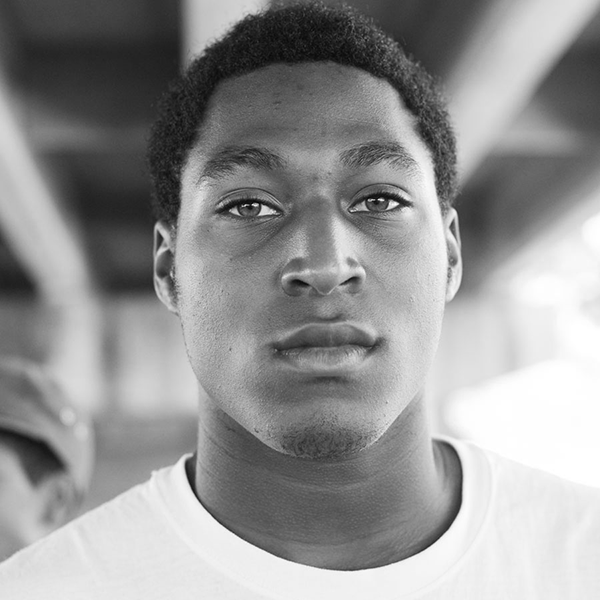 Keenan Perren, originally from South Jersey, has lived in Bradenton, Florida, for ten years. Skateboarding has been his life since the age of twelve. The freedom, friends, and experiences he's had because of skateboarding is something he really cherishes. He says It forced him and his friends to look at the world differently. Where someone might see a set of stairs or a curb, they see a world of opportunity. Keenen started cutting up skateboards out of boredom to make little collages. But over time, he fell in love with the art of recycling these old and broken skateboards and creating something new. 
He now focuses on recreating pictures and scenes of friends and family. None of the skateboards he uses in his work are painted. He feels like the marks left on the boards represent the very real scars we carry on ourselves.
Javier Suarez, Jr. was born in Santurce, Puerto Rico on August 1, 1972.  The diversity of his family's background has inspired a variety of interests and ideas within him, including his pursuit of Fine Art. The son of an architect, Javi has been creating architecture alongside his father for nearly 20 years.  
Javi's formal education taught him to question everything and to rely on his own ideas to produce quality work.  What has made him a successful artist, though, is his innate passion for all of the arts and his persistence.  His interest in improvisation inspired him to look beyond the historical precedents within architecture, and under the teachings of the world-famous jazz guitarist Kenny Burrell, Javi focused his thesis work on jazz as a model for architecture.  The ideas behind this thesis have influenced the process and concepts of his art.
Javi has shown his artwork for over 20 years throughout Southern California, Puerto Rico, and Florida.  It is also displayed in several private and public collections.
(javi@suarezarchitecture.com)
Phil Jones is a freelance illustrator based in sunny Sarasota, Florida. His career spans over 30 years, including short stints as a graphics specialist in the US Army, a graphic designer for Paradigm Learning, and an artist with Walt Disney Feature Animation.​In 1989 Phil graduated from the prestigious Ringling College of Art and Design, where he won an internship with Disney Studios.  In 1993 it was Back to Disney Studios in Orlando and an exciting time working on classic films like Mulan, Lilo & Stitch, Brother Bear, and Tarzan. After the studio was closed is when Phil's freelance career took off with big-name clients such as the Orlando Magic, Disney Publishing, Florida Blue Insurance, Nate's Honor Animal Rescue, Dakin Dairy Farms, Nissan of Bradenton, Hillsborough Area Regional Transit, Pinellas Suncoast Transit Authority and many others. Phil has also illustrated several children's books, including "Goodnight Marines" and the "Airport Mouse" series. Phil even helped re-design the mascot "Skeeta" of the Australian Football League's Essendon Bombers!
​Besides his current career as a freelance illustrator, you can join in the fun with him as an instructor at Painting With a Twist in Sarasota and Bradenton.
Performing Artist – Poetry Reading

"Whit the Poet" is a FL native being born in Bradenton Fl, she began her poetry journey at just 10 years old when she wrote her first poem ever and it won first place on the radio station  in south Fl on "99 jamz".  She then started  taking her craft of poetry and SpokenWord very serious, since then she's been writing visual performance poems where she combines theatre with poetry. She now is a self published author of 3 books and One visual play through poetry. She has been televised on national tv on an "AFROTV" network through xfinity and comcast television networks. She serves as a writing coordinator for a poets meet mental health organization entitled "As she speaks" a platform for women to express mental healing through writing. She has been apart of the poetry world for more than a decade, and she has won multiple national poetry slam competitions & multiple grand slam poetry competitions on a national ranking level. Outside of writing, she holds a BA In early childhood education working as a teacher, she also is a Doula encouraging and helping women with natural resources and guiding them emotionally through their pregnancy journeys. Although she is teacher primarily, her passion is writing and being a story teller through the art of poetry and being in the field of arts and entertainment.