Collaboration

 | SArtQ 
August, 2020

SARTQ Collaboration is an exhibition that was conceived several years ago and began to take shape in early March 2020 as a partnership with the SPAACES contemporary project gallery. The show's intent is to work with artists outside of their membership to foster collaboration, community, and experimentation.
As the partnerships and ideas were being forged, the first cases of the Coronavirus were being identified in our area. SARTQ decided to proceed, slowly and with caution, taking things one step at a time and staying flexible. As with the rest of the world, a big part of working together became a virtual exercise–in some ways simplifying the process and in other ways making it more difficult and complicated. Some chose to collaborate with artists closest to them, working with spouses, roommates, or friends. Some honored collaborations already in place, giving voice to their collaborating partners through their work. While others put projects on hold, accepting that good ideas would have to wait. 
Collaboration implies an assumption of positive intent and outcome. It strengthens the idea that sometimes things work out better if we work on them together; the practice of sharing freely thoughts, ideas and methods; the willingness to allow ourselves to be positively influenced by our friends, family, peers, and community; the ability to make space for others to be seen and heard. 
We hope you enjoy exploring the many expressions of collaboration found in this exhibition and that you find inspiration to enhance collaboration in your own interactions. 
SARTQ is a contemporary artist collective of accomplished Sarasota artists whose aim is to enhance the local visual arts through the creation of unique art experiences and educational programming.
Covid Performance Art: An Interactive Artwork on Being Safe During the New Normal
Local actor, Marcus Cruz, will perform an interactive art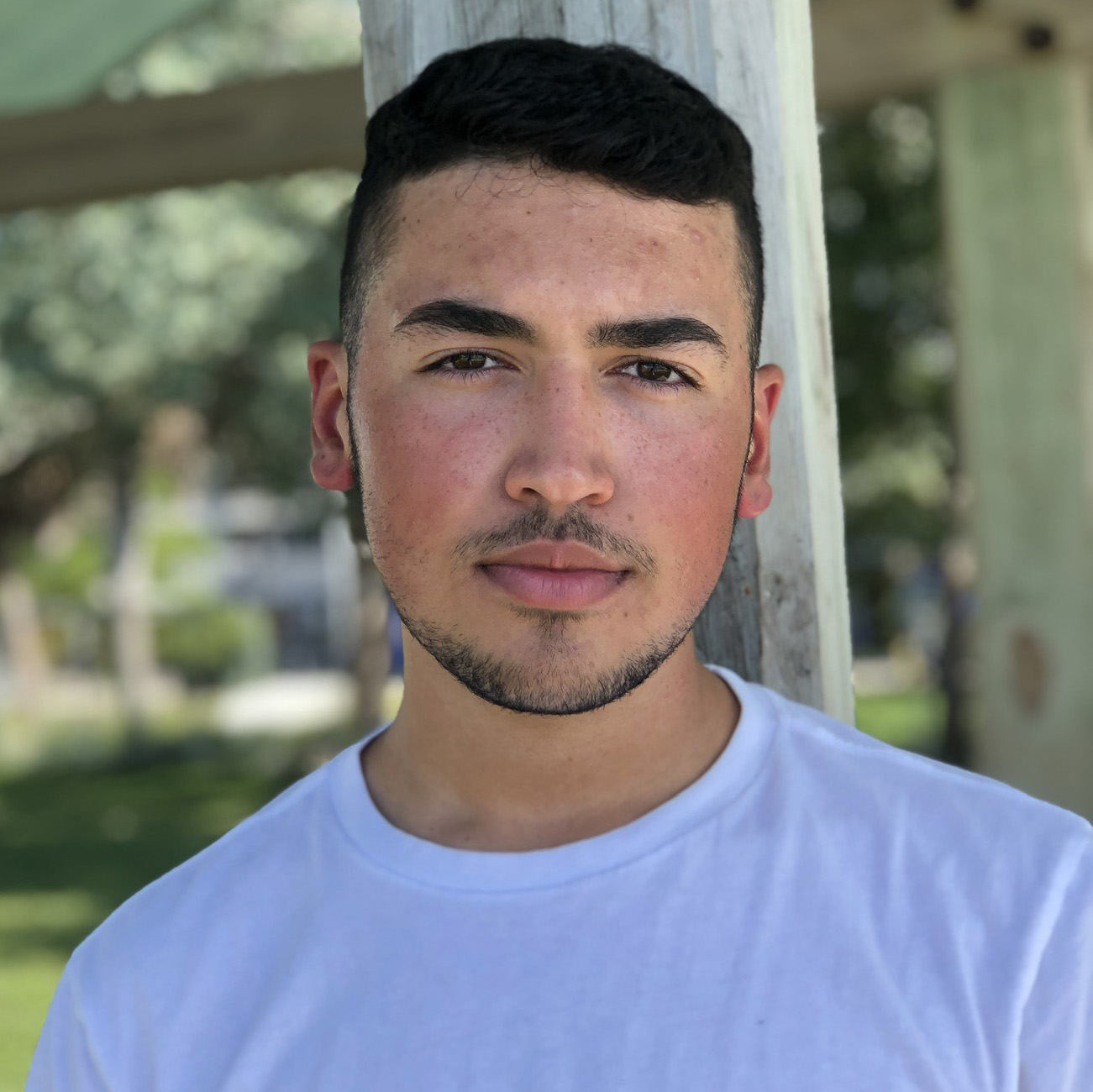 experience from 7:15 – 8:45PM on August 7. The performance involves mingling with opening night attendees, suggesting social distancing techniques, and commenting on socialization during a pandemic. Using a mime style, Marcus will create a performance art piece in which the story is recounted using body movements, facial expressions and hand gestures instead of words. Interactive performance is a theatrical experience in which audience members become co-creators, involving them directly in the presentation, enabling an insight of some kind. Marcus is a Booker High School student and Sarasolo member. SaraSolo Productions, Inc. is an independent, nonprofit theater company dedicated to the development and presentation of solo performances and new small-cast plays that illuminate the human condition especially of those who are considered "other than."