Help us fulfill our vision! The

SPAACES mission centers on professional art support, equity, and access—including free admission and expanding our presentations of artists of color and female-identifying artists. We can't do it without your support!
#BuildingaVibrantArtsCommunity
April 6, 12PM – April 8, 5PM Goal $3000
SPAACES exposes the community to exciting new forms of art through lectures and exhibitions and provides collaborative space for community projects. We are dedicated to supporting career-track artists by offering affordable art studios, quality exhibitions, individualized attention, and an encouraging environment. 

Your support makes a profound difference in the lives of the artists who participate, empowering as many as 12 professional artists to work in our private studios & strengthening our local SRQ community with their artistic voice. 
Your support helps artists like Claudia…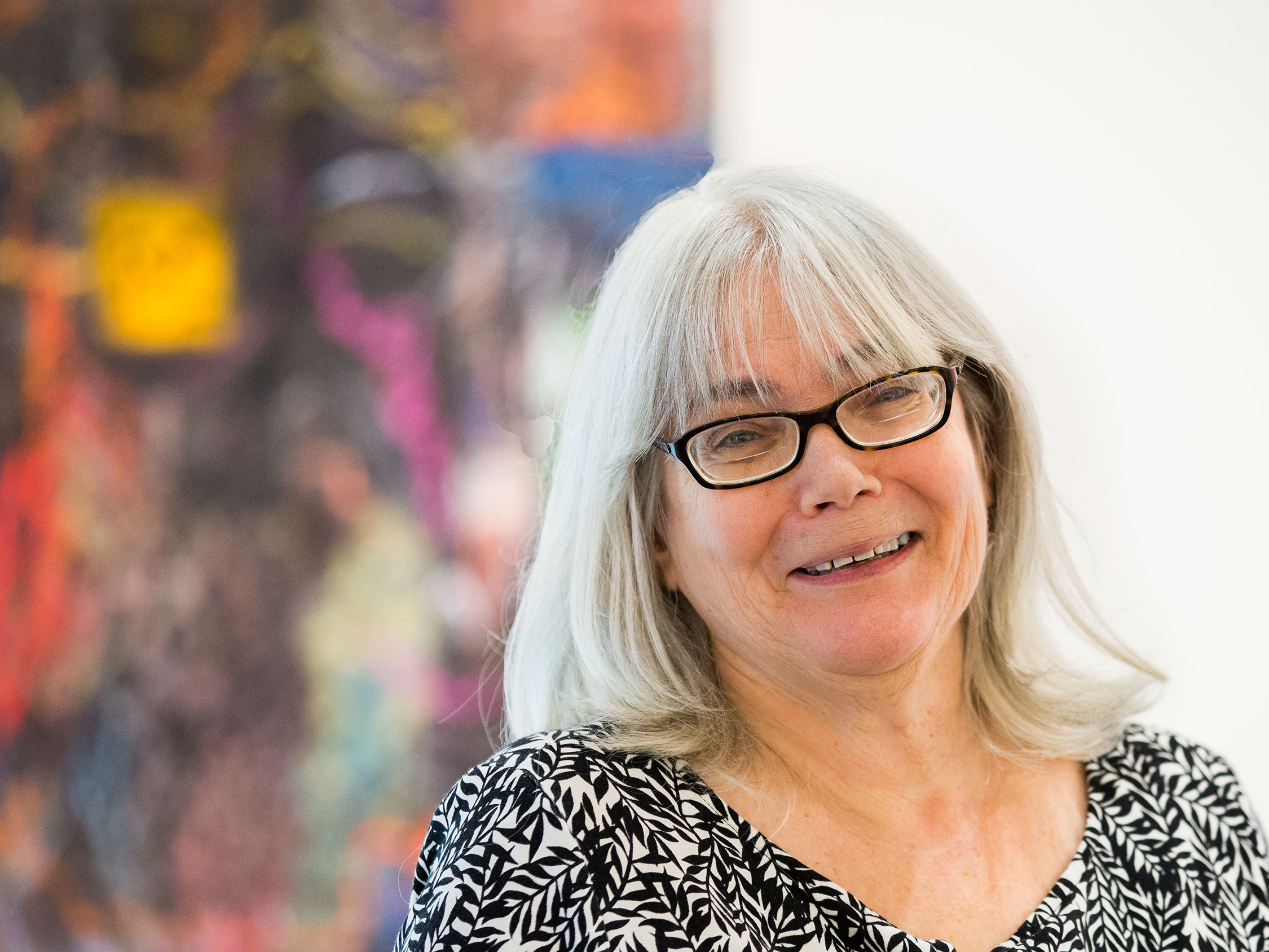 When I met Claudia Ryan, a professional visual artist working in Sarasota, Florida, we discussed the poor conditions of her art studio. The space was run down and dangerous and because of this the landlord charged a very low rent. Claudia couldn't find anything comparable and safe.
The studio was on the second-floor and Claudia had trouble walking up the steps; she worried that she wouldn't be able to do so for much longer.  She expressed that if her health worsened, she didn't know where she would go. She also had fire concerns. The warehouse's wood frame was dry and brittle and she worried the beautiful, but flammable oil paint, mediums, and rags may someday burn in an all-encompassing building fire. The warehouse was also termite ridden and her wood frames were being damaged. To make things worse, the building had no air conditioning or heat. Claudia used space heaters in the winter and went without air in the Florida summer, again posing fire hazards and health risks for Claudia. Her studio was also in an edgy part of town and she was often there alone with no other people working nearby.
Today, Claudia makes art in an affordable SPAACES art studio. Her art studio is now safe, built of cement block, air conditioned and she works with a group of like minded artists. Her artwork is stored and organized and is in a temperature controlled environment.
SPAACES is Sarasota's art community; an art studio hub. With your help, SPAACES can continue to build an arts district to support our local Sarasota artists and promote arts tourism.
William Junker and Marianne Chapel Junker
David and Tony Lyons
Missy and Michael Asen
Allan York
John Lindsey
State of Florida Required Disclaimer as a nonprofit
IRS – State of Florida Compliance Statute
Per State of Florida disclaimer, the SPAACES Foundation Inc. is  a certified 501 (C) 3 Nonprofit Nationally and in the state of Florida. We are required to provide our 501 (C) 3 IRS Federal nonprofit number; Our nonprofit IRS number is 84-5004237.  
If you have any questions please contact IRS or the state of Florida for further review. If you have any questions please feel free to reach out to the founder. marianne@spaaces.art