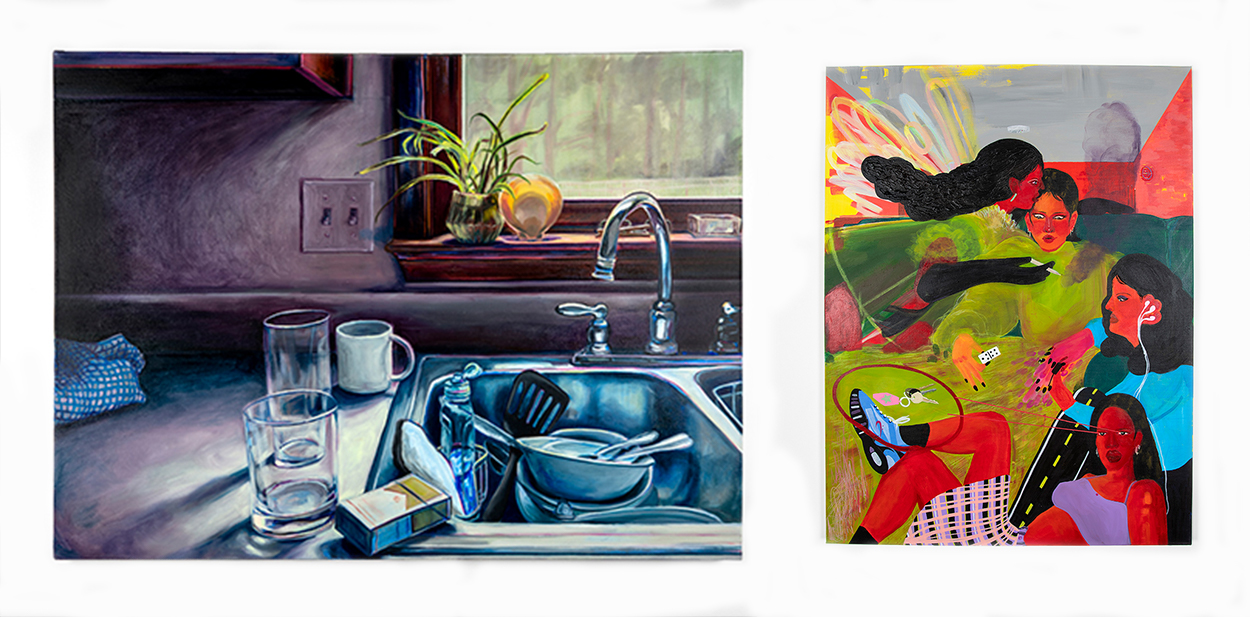 Door In The Ceiling | Ringling Student Exhibition
Opening Night Reception: May 15th, 2021 | Saturday 5:00 – 8:00pm
Instagram Live Opening Night: 6:30 – 7:00pm | @spaaces.art
Exhibition View by Appointment: May 16th – June 5th | Sunday – Saturday | By Appointment Only
Our Current 2020-2021 season has ended. No more upcoming exhibitions until our 2021-2022 season.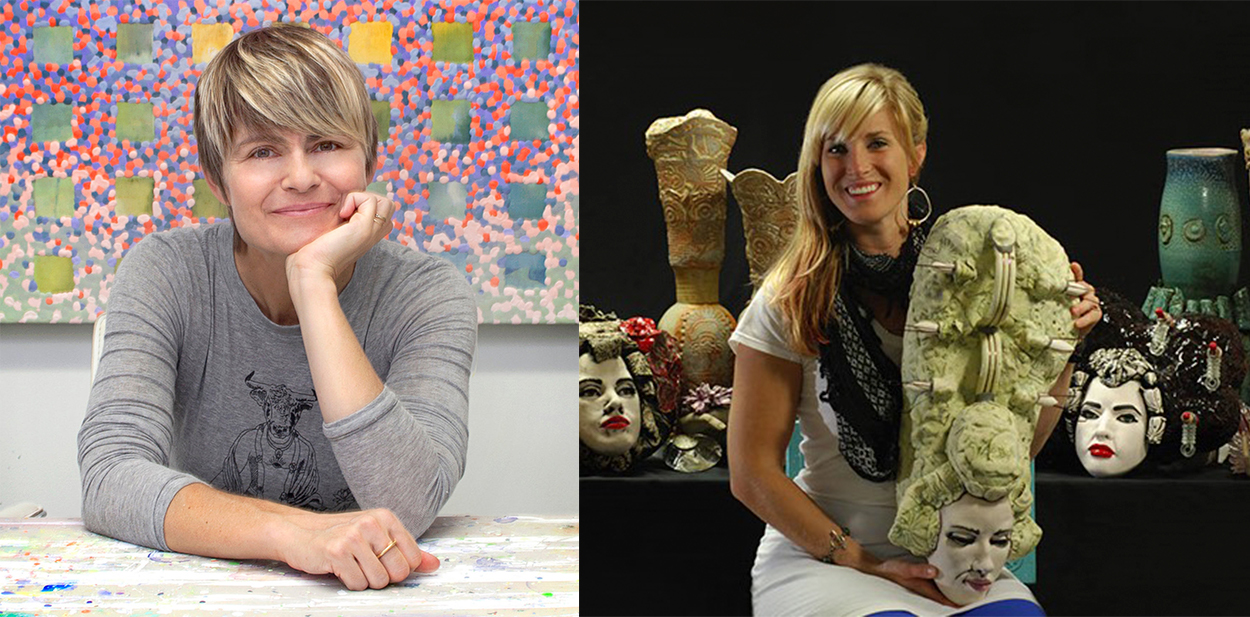 Rough Around The Edges | Curated by Taylor Robenalt and Laine Nixon
April 2021
Rough Around the Edges features the work of seventeen local, professional, women artists, who use varying images, mediums and techniques, not normally shown in the mainstream art gallery venue. SPAACES encourages experimental approaches in the visual arts and co-curators Taylor Robenalt and Laine Nixon brought these ideas to the forefront of this exhibition.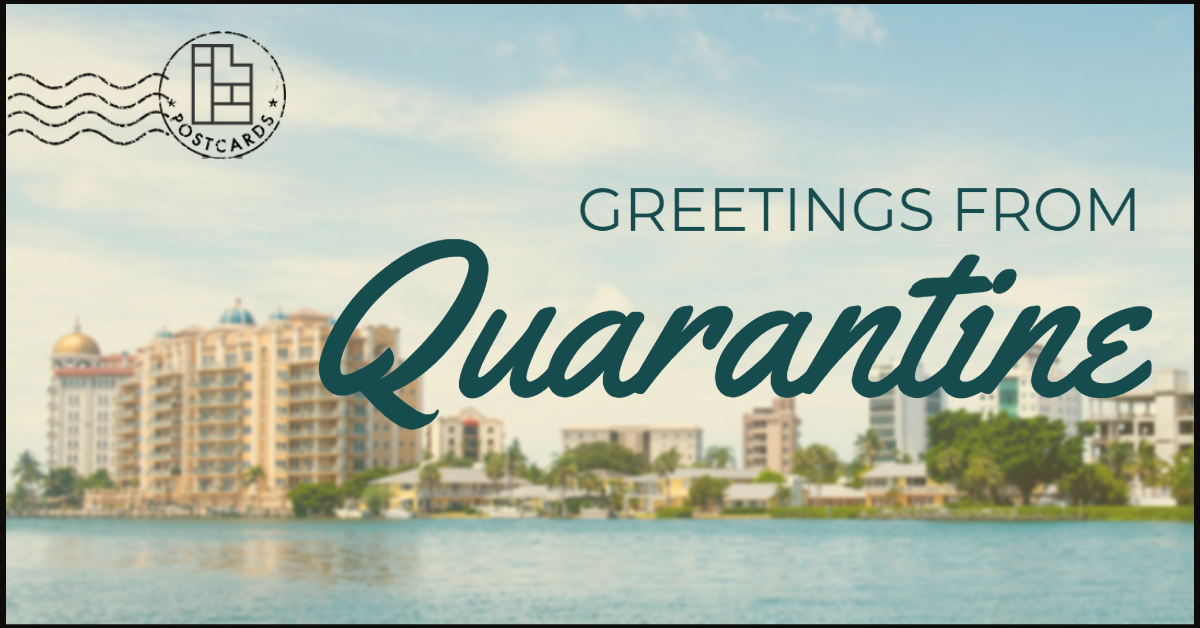 Greetings From Quarantine | Curated by Sophia Coscia
March 2021
Greetings from Quarantine provides a close look at the creativity of young adults during the height of the COVID-19 Pandemic. The work presented in this exhibition represents a feeling, experience, or new discovery found through quarantine. This forced time alone led many to artistic revelations and independent reflection.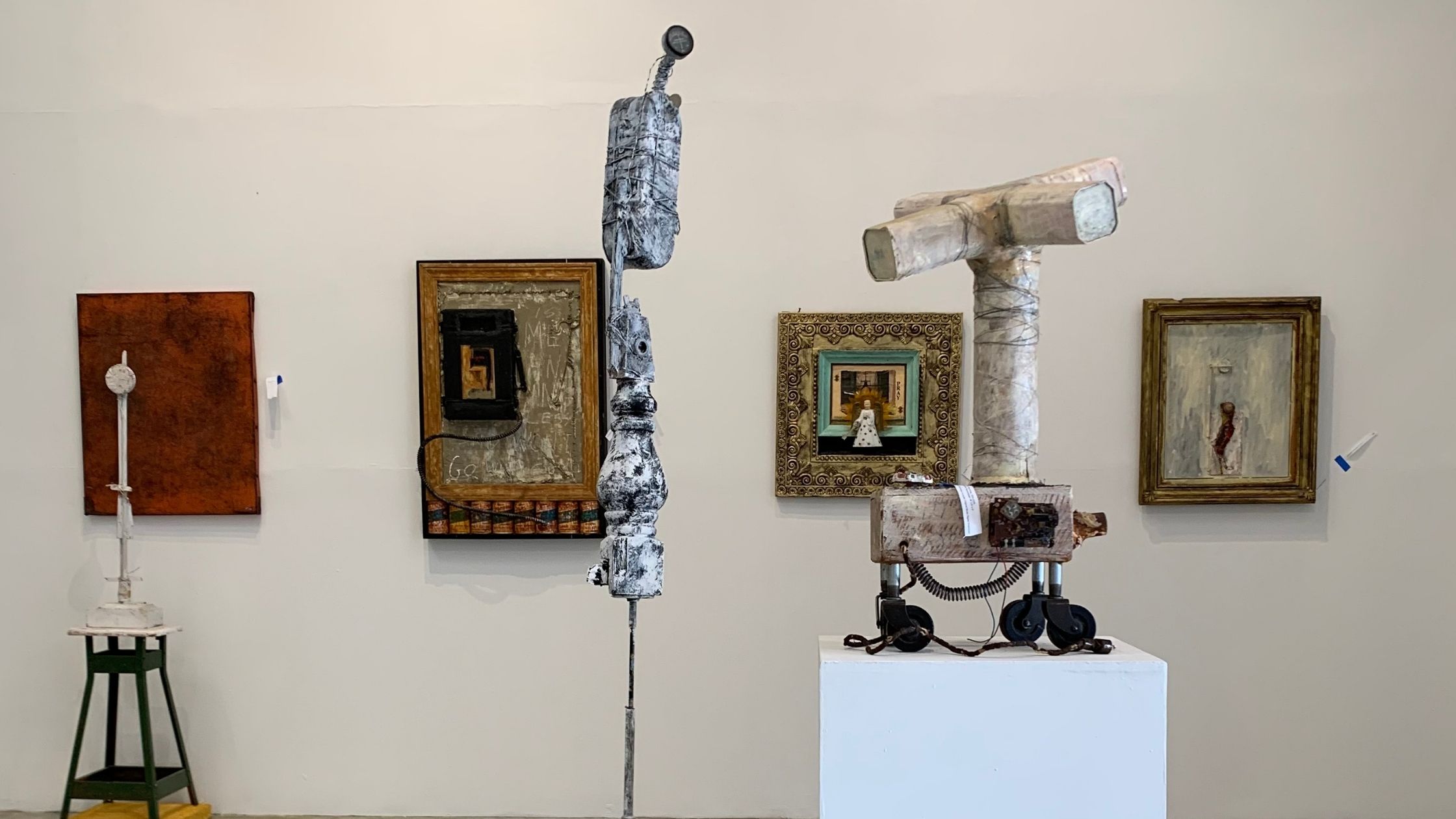 Life is the Story We Tell Ourselves | Ian North
February 2021
North often begins a work not knowing its meaning or intention. He makes art because he feels a need to create, not because he wants to fulfill a concept. North says he intentionally tries not to think about a meaning, hoping that his subconscious will send him a message, a message that will lead him to thoughts or ideas that he might not have contemplated.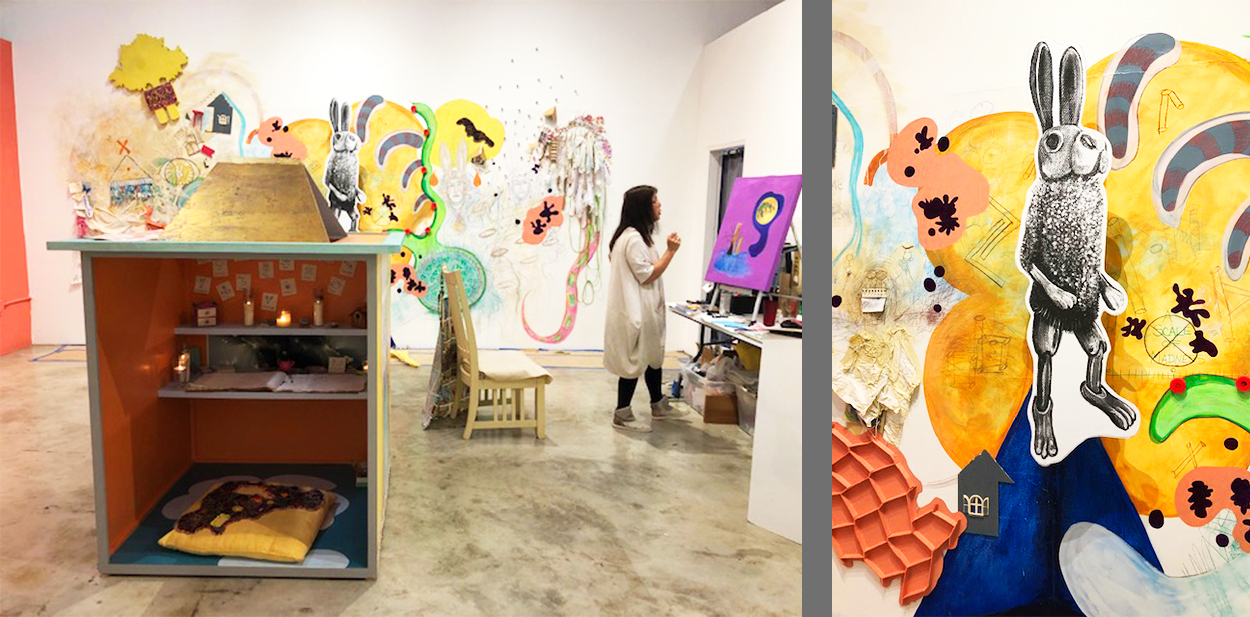 #WhollyFool | Dawn Lowndes
January 2021
Wholly Fool is an installation that is cultivated over the course of Lowndes 31 day residency. Dawn utilizes a  sculptural meditation space, which she created and implemented into SPAACES gallery. Within the space she cultivated ideas and concepts to integrate into her installation. It was a place for thoughts, reflection, and process documentation.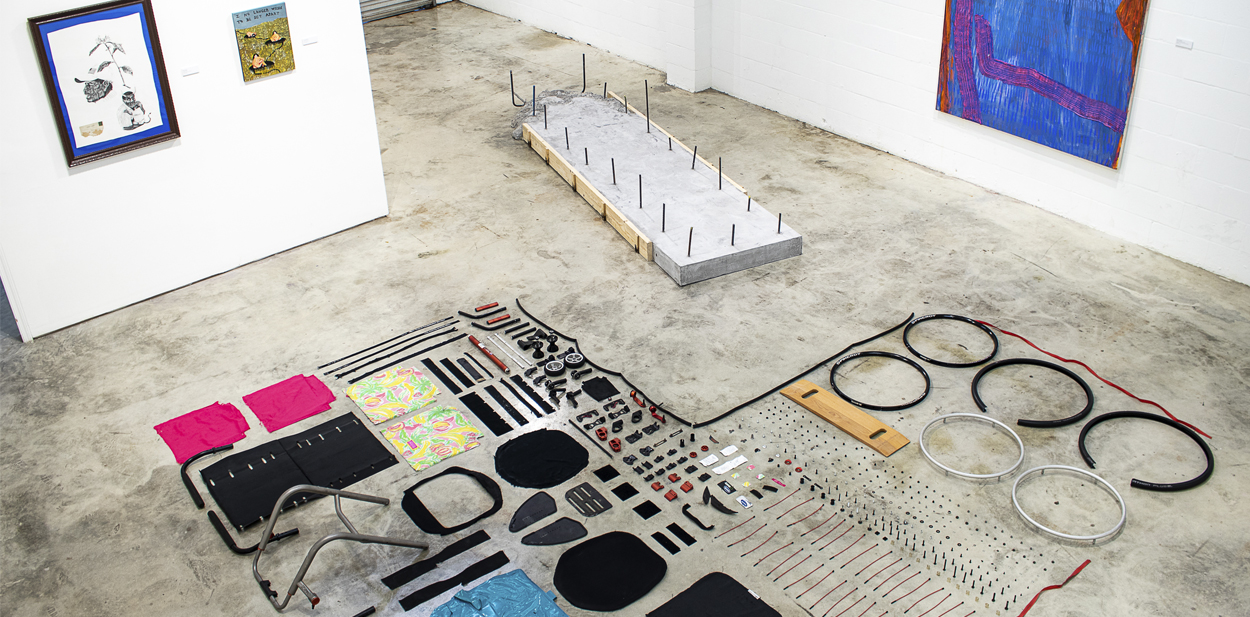 The Woods |Curated by Emiliano Settecasi
November 2020
In The Woods, thirteen artists share glimpses of the contemporary American condition—one which is defined not only by collective anxiety, righteous anger, and unjustifiable loss, but also resiliency and, for the time being, hope. Whether realistically, metaphorically, or ironically, the works speak to where we are, how we got here, and the uncertainty of where we are going, in a variety of media, including photography, painting, sculpture, and installation.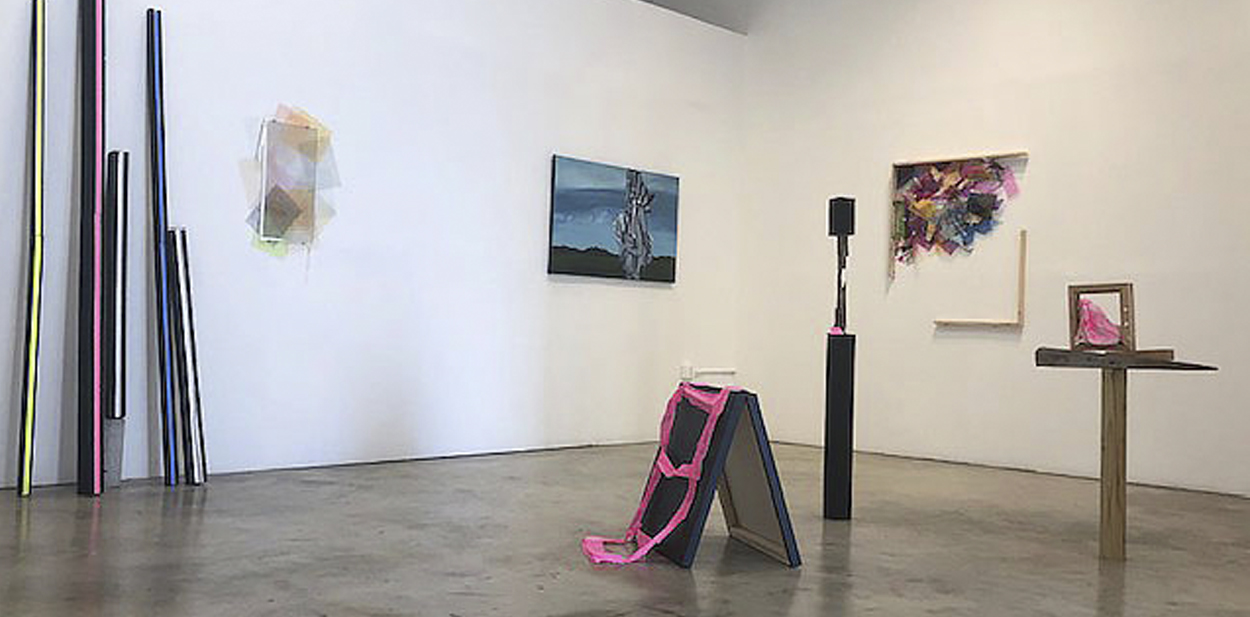 Collaboration | SArtQ
August 2020
SARTQ is a contemporary artist collective of accomplished Sarasota artists whose aim is to enhance the local visual arts through the creation of unique art experiences and educational programming. Collaboration was conceived several years ago and began to take shape in early March 2020. The show's intent is to work with artists outside of our membership to foster collaboration, community, and experimentation.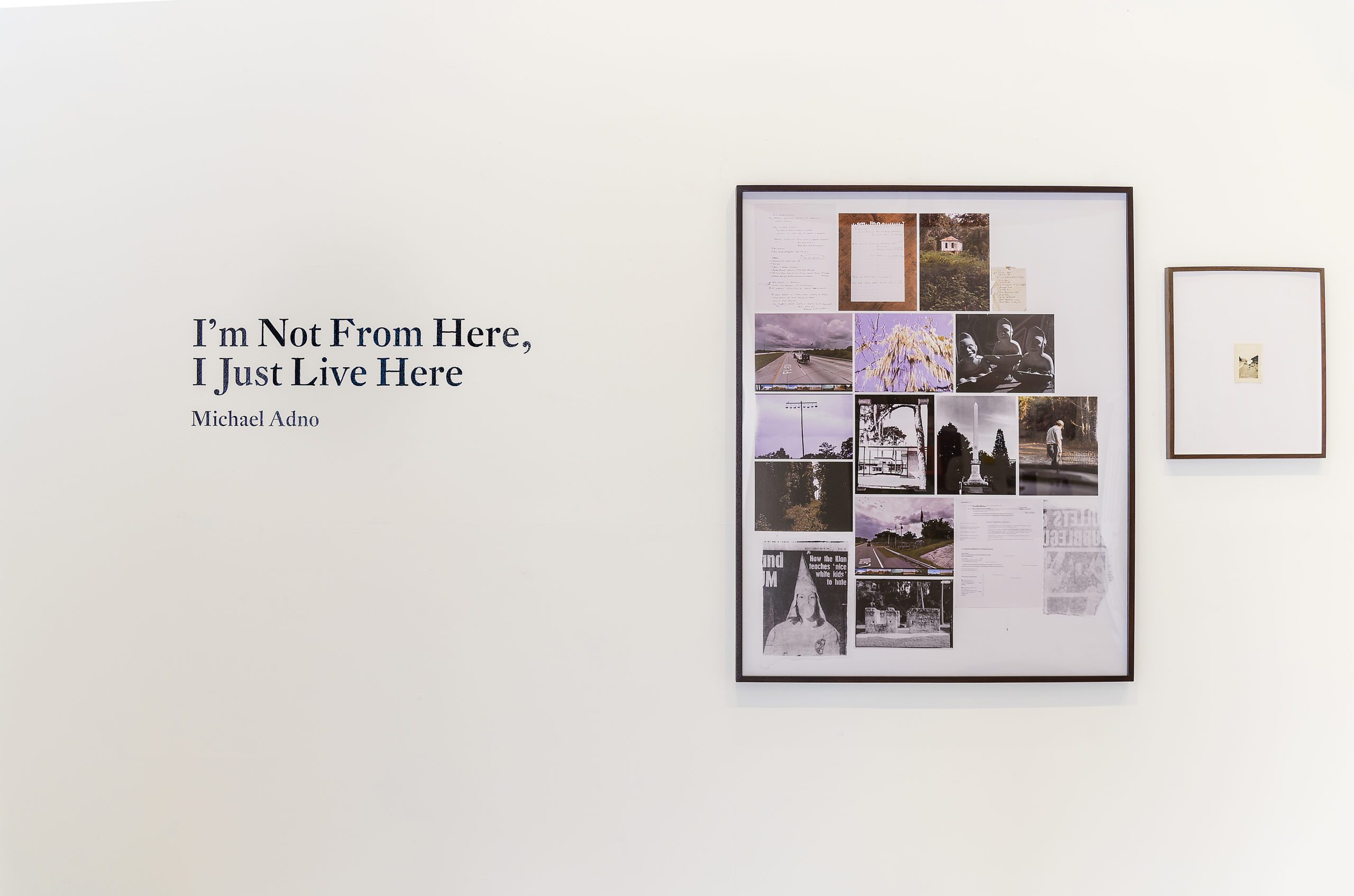 I'm Not From Here, I Just Live Here | Michael Adno
December 2019
The eternal question of what makes a place a home often leaves us irritated. We feel around in the dark, trying to ascribe some words to it, some sense of history, some meaningful narrative about belonging, but ultimately, the notion of home amounts to a sort of silence.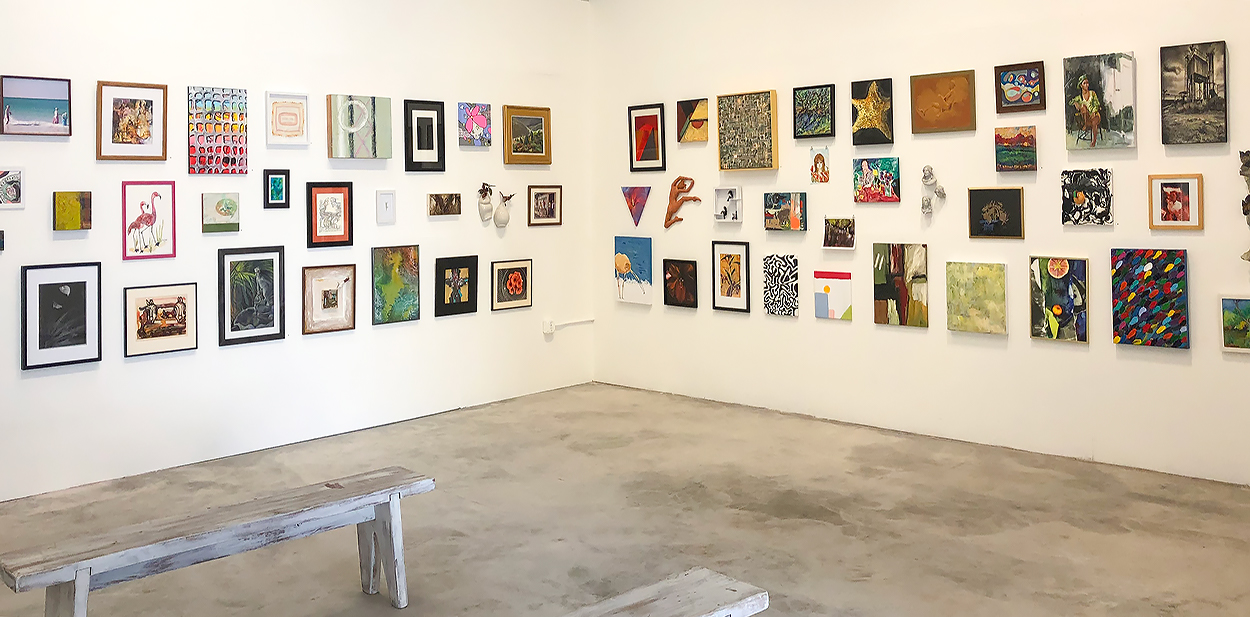 The Salon II | An All Inclusive Group Exhibition
November 2019
This show is modeled after the great success of Le Salon Tout Inclus (The All-Inclusive Exhibit) in 2018. We are welcoming all Florida artists to participate in this exhibit, regardless of experience, age, professionalism, training, or subject matter.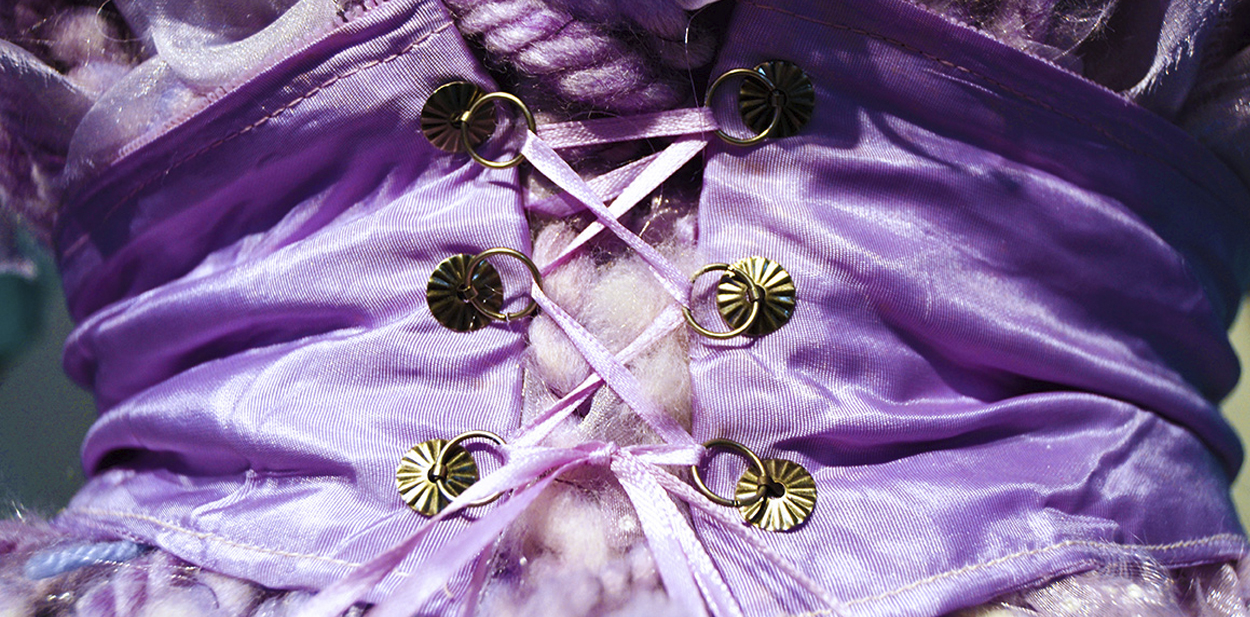 The Beau Ideal: The Conception of Perfect Beauty | Teneé Hart
April 2019
"Tenee' Hart's site specific, fiber art installations are something not normally seen in Sarasota. We're thrilled to be able to represent this kind of artist and installation in our SPAACES gallery and bring the community something exciting, new and unique to talk about." – Marianne Chapel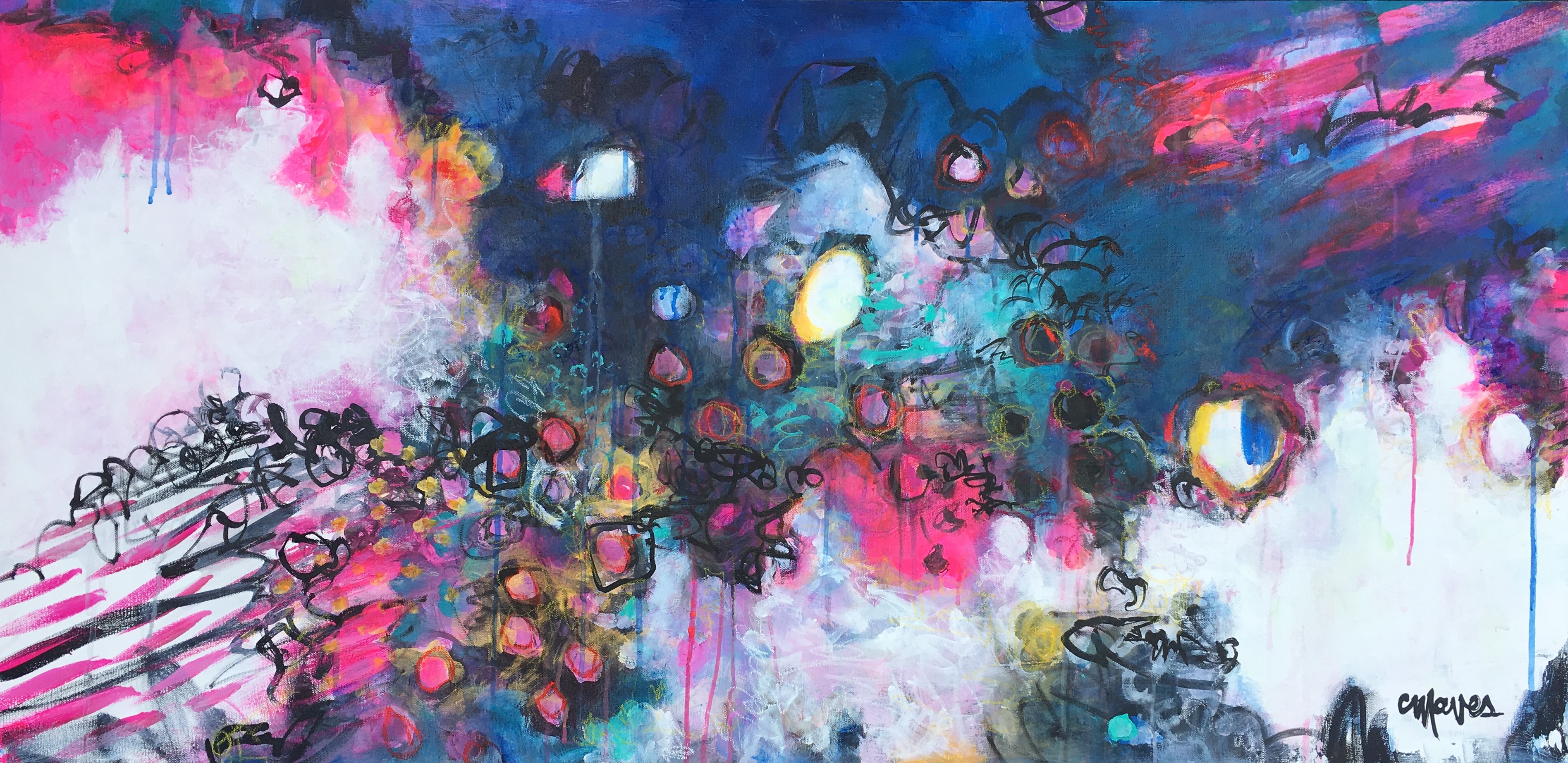 Salt Life | Laurie Maves
April 2019
"Salt in its natural form is a crystalline mineral, essential for life in general. We are made of salt, we preserve with salt, wars have been fought over salt. We avoid pouring salt in our wounds, we throw it over our shoulder for good luck, while it still inevitably runs within our tears." – Laurie Maves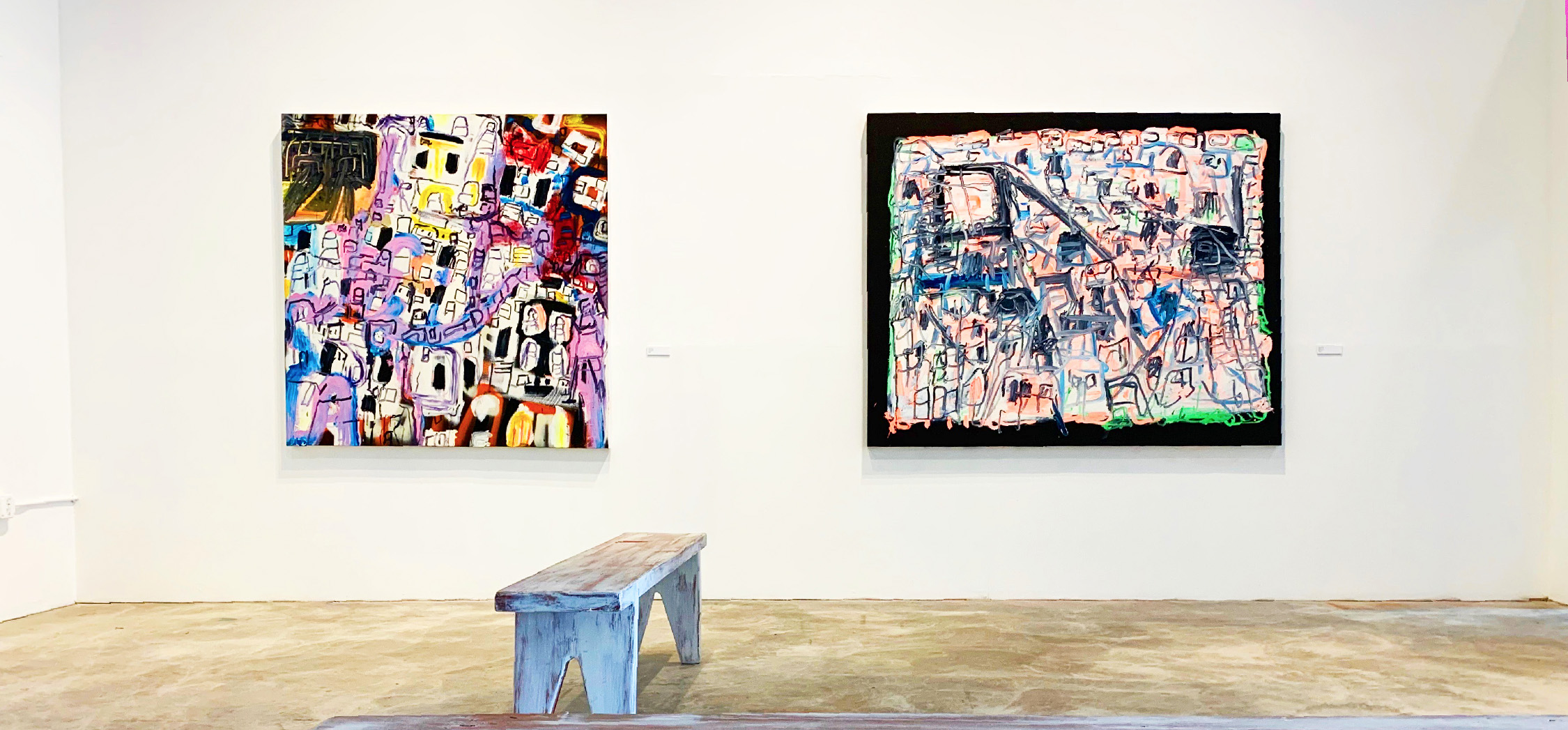 SPAACES Kick Off 
March  2019
M. Chapel Projects is excited to announce a Kick Off Party celebrating its official rebranding to SPAACES, the beginning of its campaign as a non-profit modeled organization, and the opening of two solo art exhibitions by local Sarasota artists.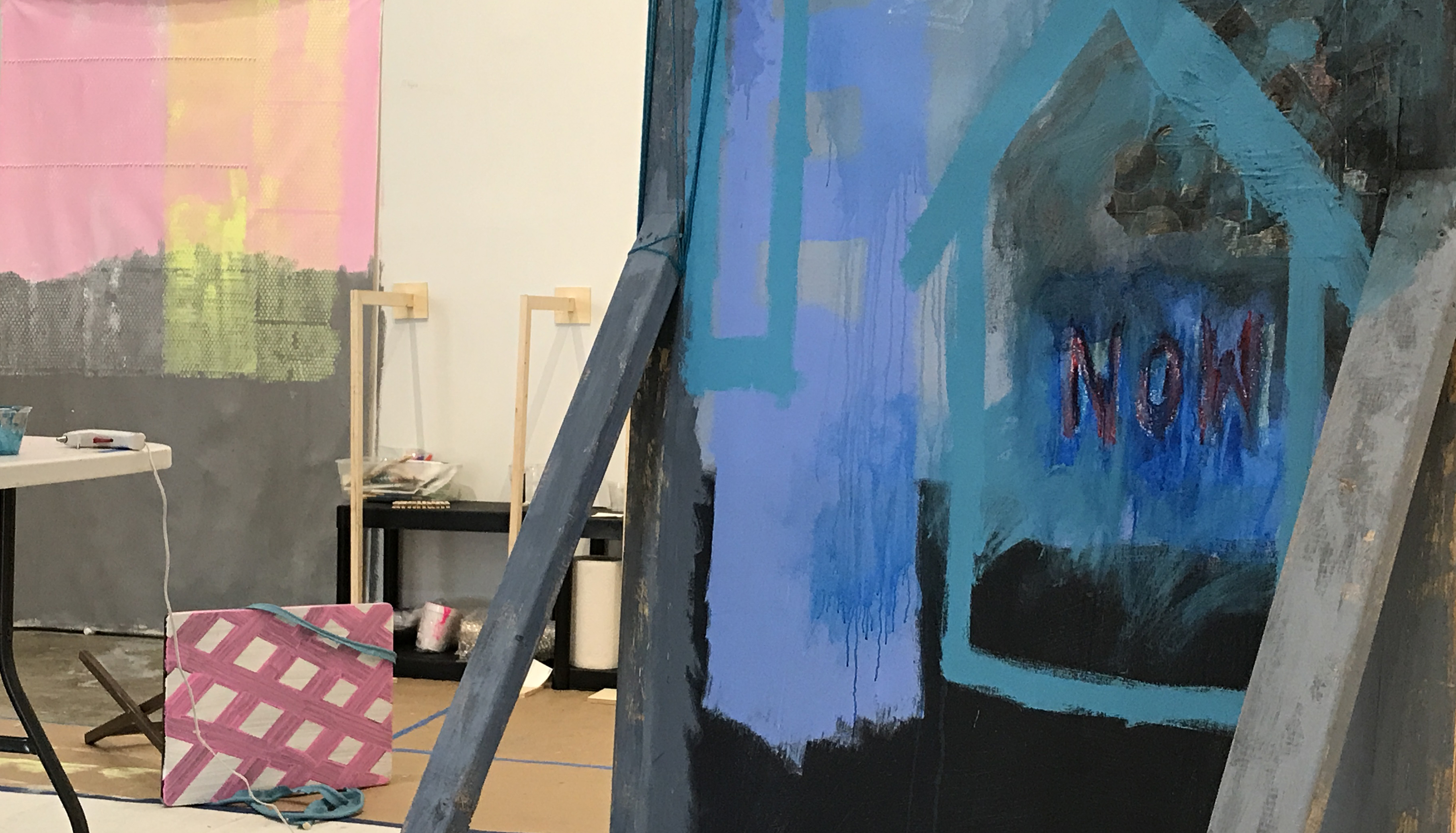 Truly Valued: Who Am I? | A Community Engaged Group Exhibition
January 2019
Truly Valued "Who Am I" is a socially motivated, community engaged art project that was carried out throughout a two-month period. The project included eight girls, ages thirteen to sixteen from the Sarasota / Bradenton area who worked together to create art around the topics of confidence and identity.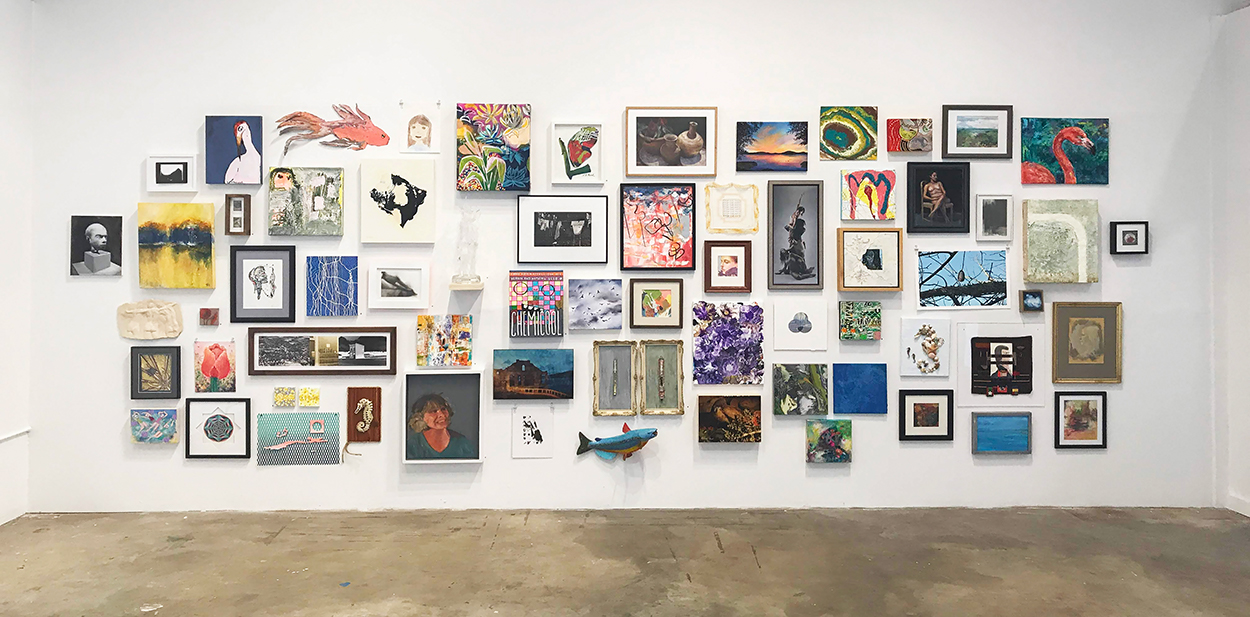 Le Salon Tout Inclus | An All Inclusive Exhibition
November 2018
A Social Practice Group Exhibition | Inspired by the Andrew Edlin Gallery's exhibition, "Et Tu, Art Brute?"in New York. The multi-tier, multi-media exhibition featured 66 local and regional artists of varying experience and medium.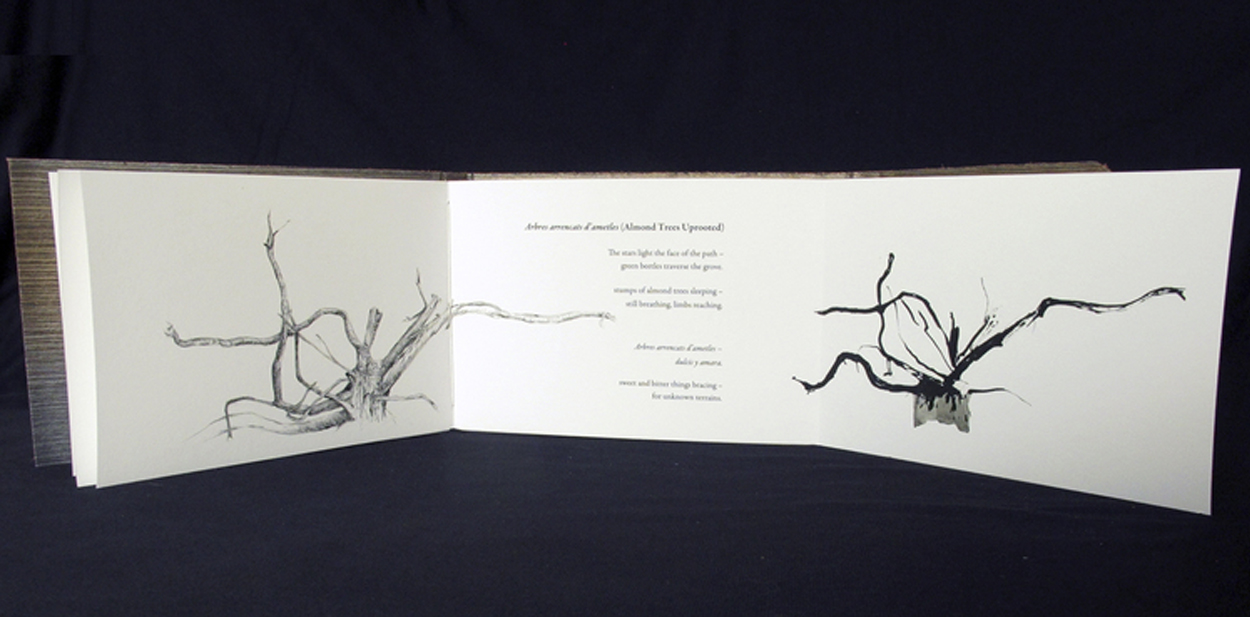 Evolving Revolving | Elizabeth Sher
April 2018 
A Solo Exhibition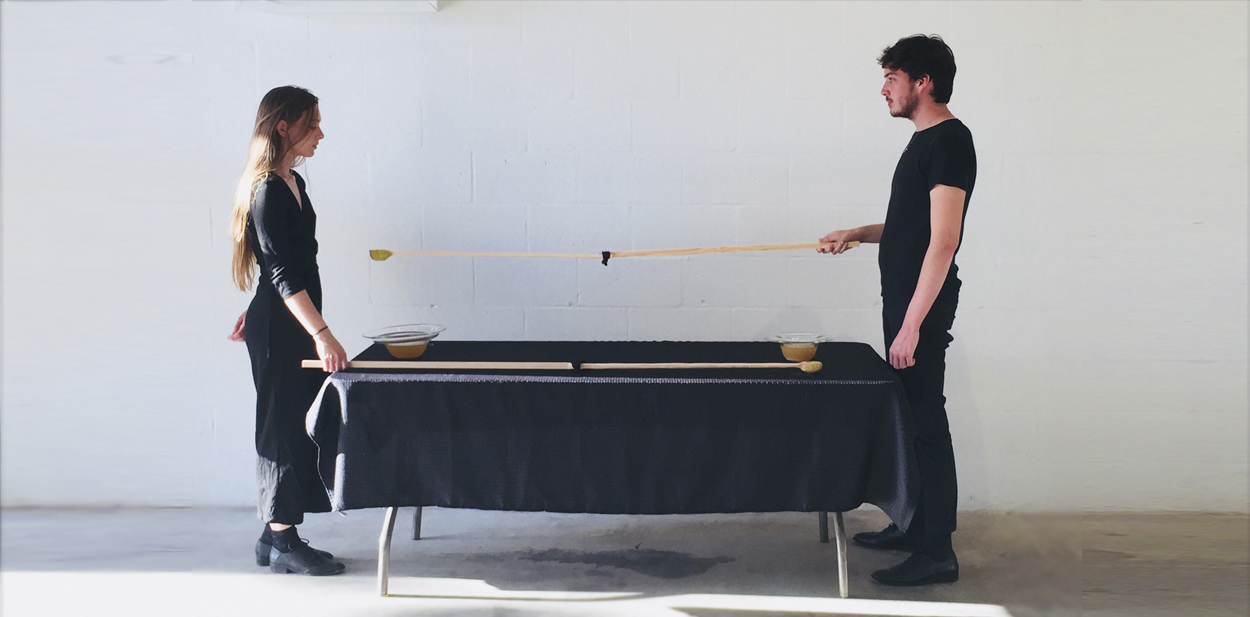 Making Place
April 2018 
A Group Exhibition with Artists:

Sarah Viviana Valdez      Kieran Castano
Jesica Glas                         John Dillard
Erin Hart                           Ava Zelkowitz
Andrea Soldner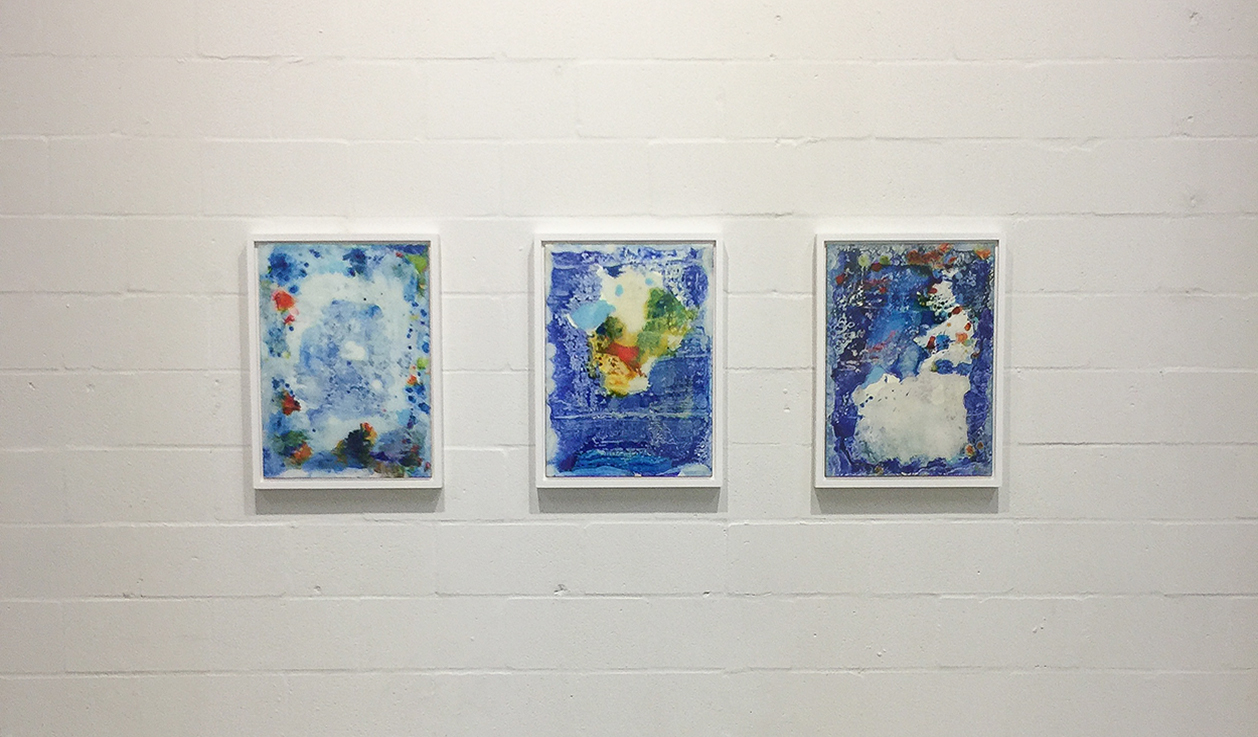 On Water | Bernd Haussmann
February 2018
A Solo Exhibition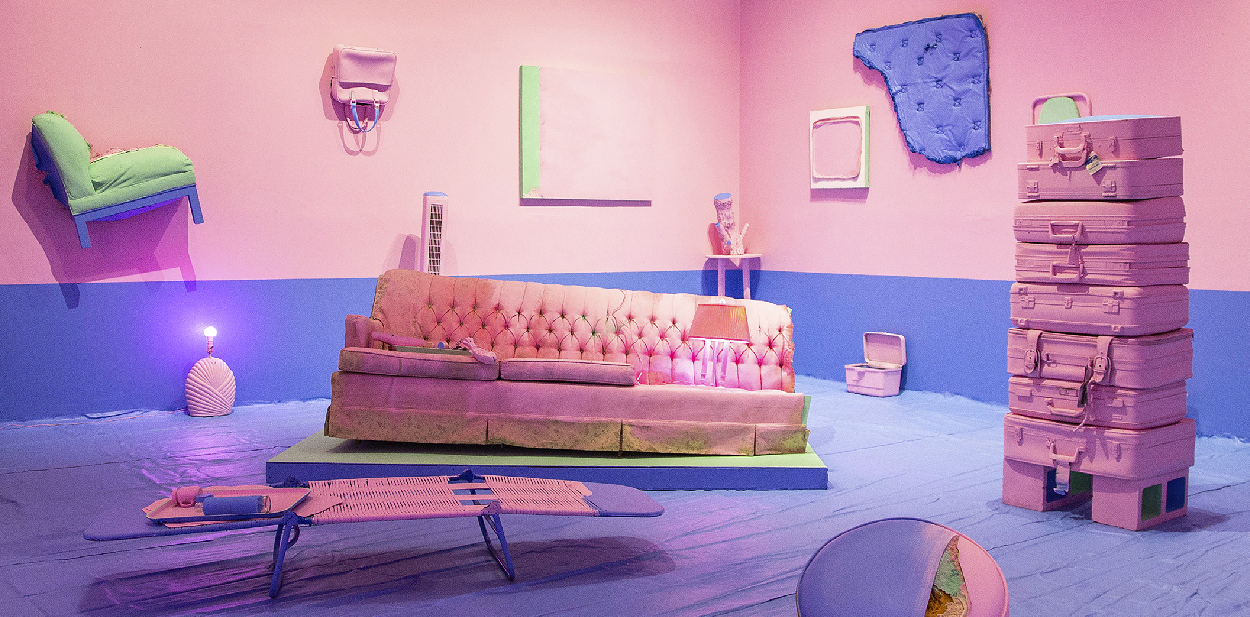 Something to Have | Brittany Watkins
January 2018
A Solo Exhibition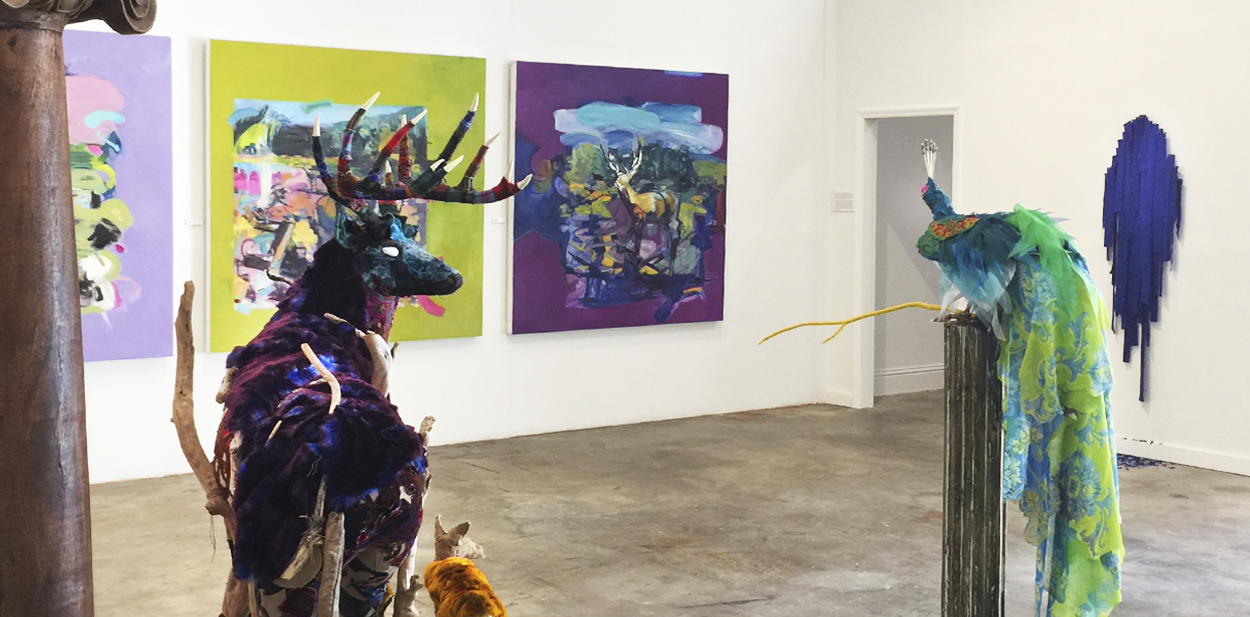 The World Within
December 2017
A Group Exhibition with Artists:
Dee Hood       Dolores Coe
Meg Pierce     Marie Yoho Dorsey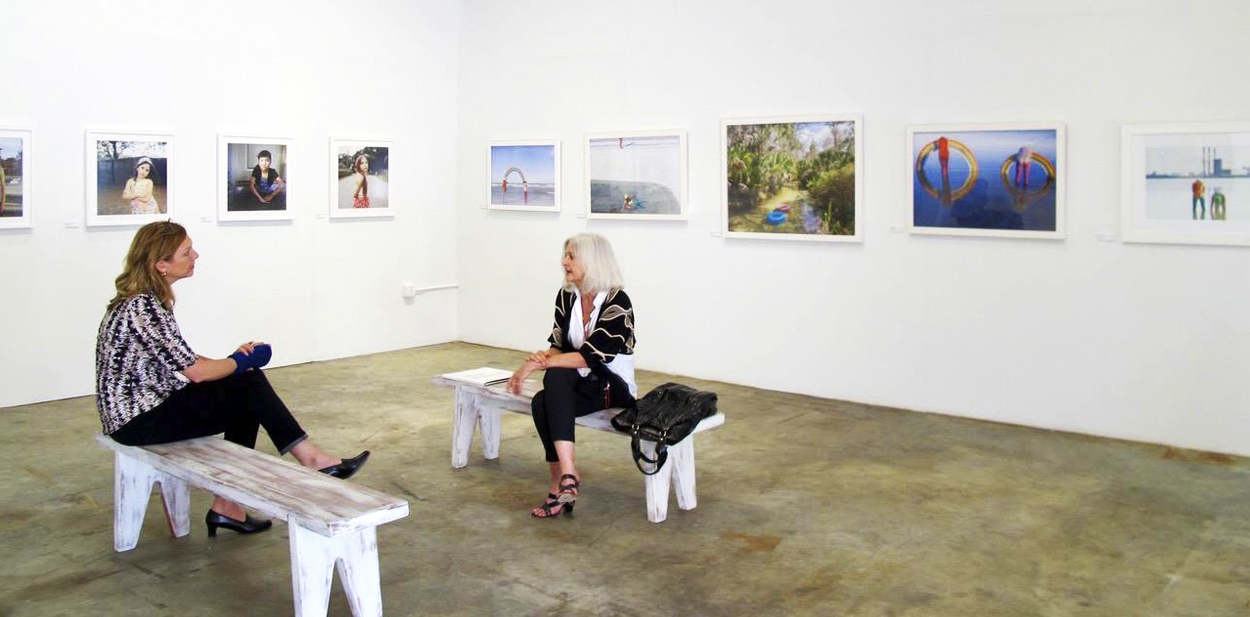 Now You See Me, Now You Don't 
November 2017
A Group Exhibition with Artists:
Selina Roman
Noelle McCleef
Karen Arango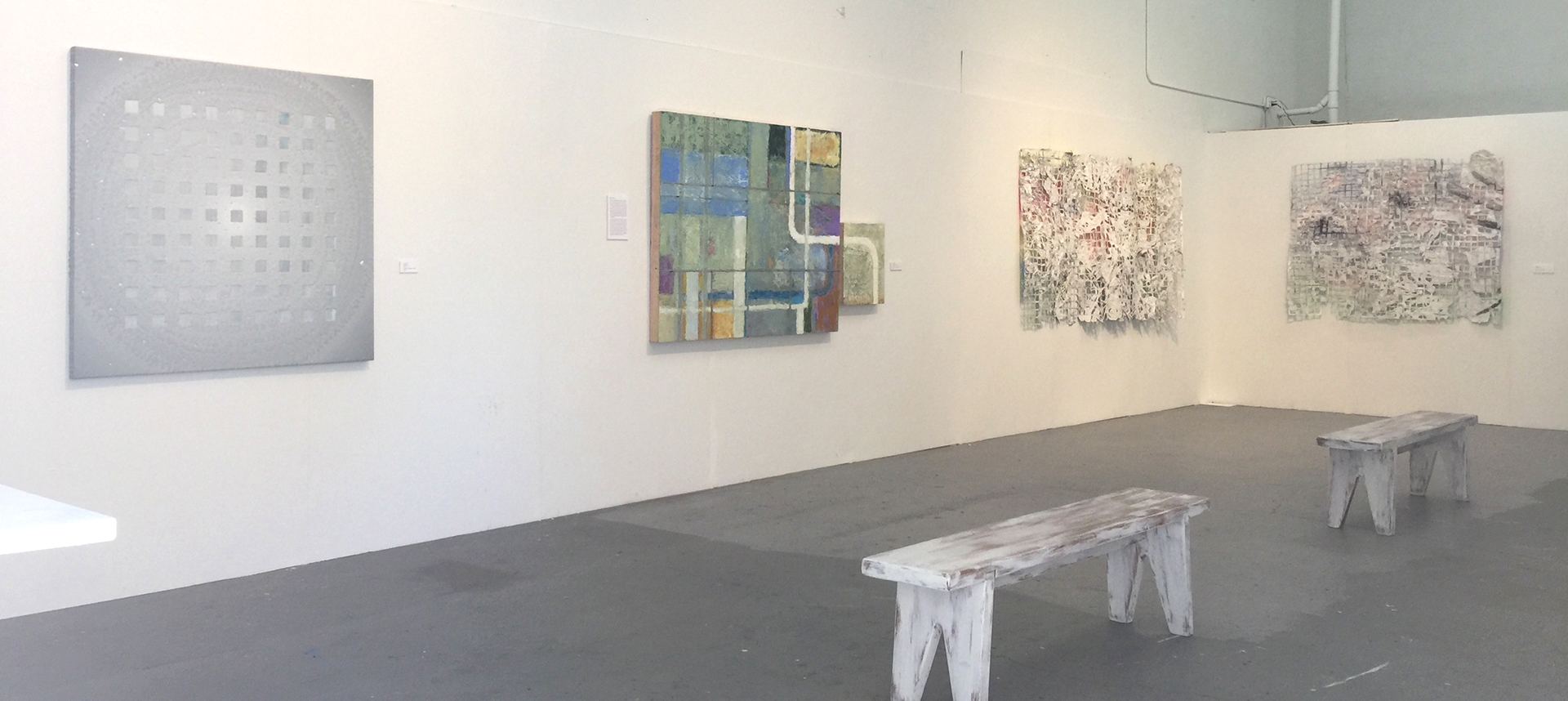 Organic Geometry
March 2017
A Group Exhibition with Artists:
Marianne Chapel
Laine Nixon
Cynthia Mason
Jill Taffet