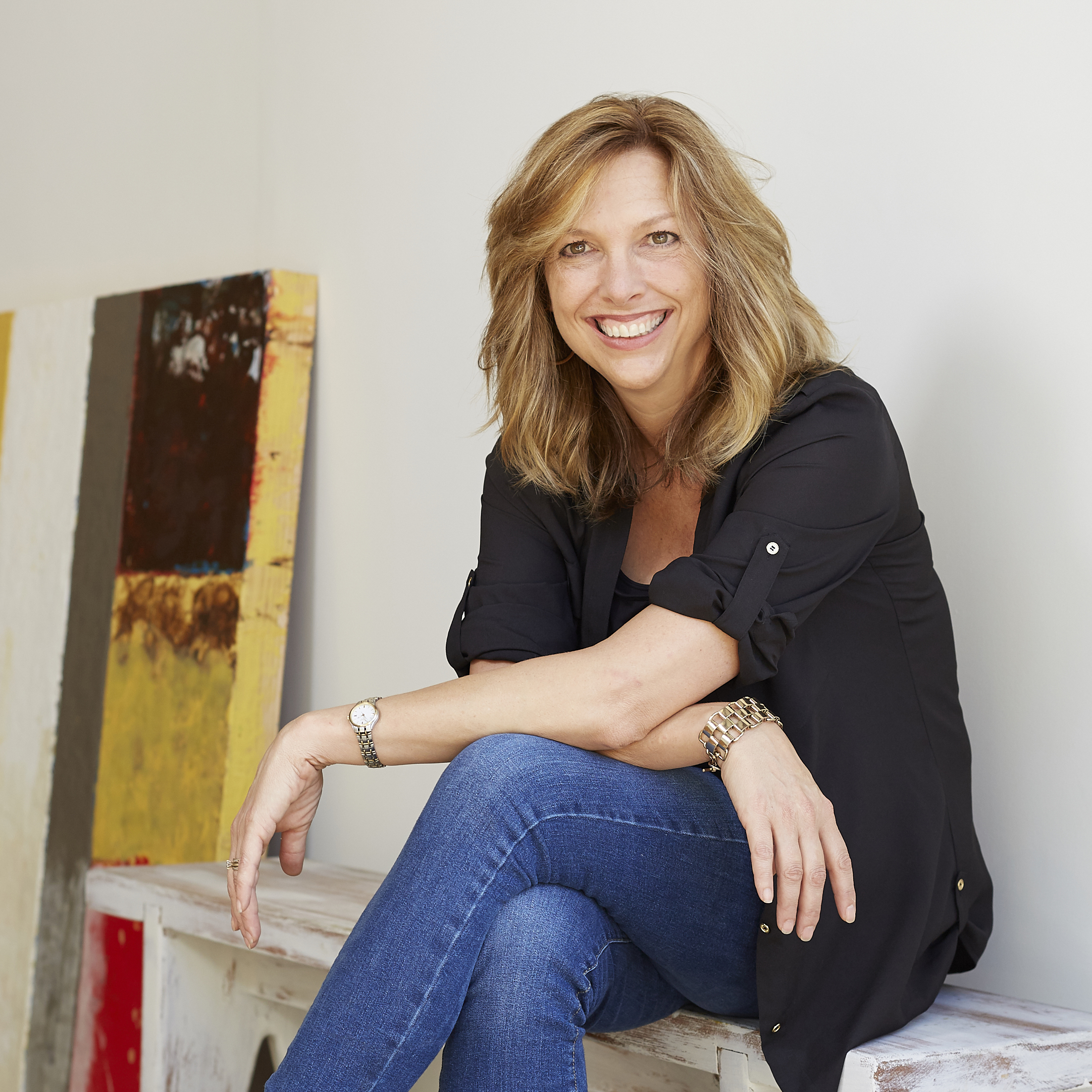 Marianne Chapel, Gallery Director
marianne@spaaces.art
Marianne is as passionate about forming inspiring creative spaces for artists as she is about creating her own works of art. As a resident in Sarasota County, Marianne has been aware of the distinct absence of affordable creative spaces for working artists. She tapped into her experiences traveling and teaching artists around the world to formulate the idea for SPAACES, and then to mold that idea into an operating visual arts gallery and studio space in Sarasota.
Marianne earned a Bachelor of Fine Arts from Buffalo State College and a Master of Fine Arts from Indiana University. She was the recipient of Indiana University's Graduate Studies Research Grant for Florence, Italy, the Charles Lanham Fellowship for Travel Abroad, and was award a research grant at the Vermont Studio Center.
She has instructed for Buffalo State College, The University of Tampa, Santa Fe University of Art and Design, and currently instructs at The Ringling School of Art and Design where she was awarded a faculty grant. Marianne's teaching, creating, and traveling experiences make her uniquely qualified to make SPAACES the community for working artists in Sarasota.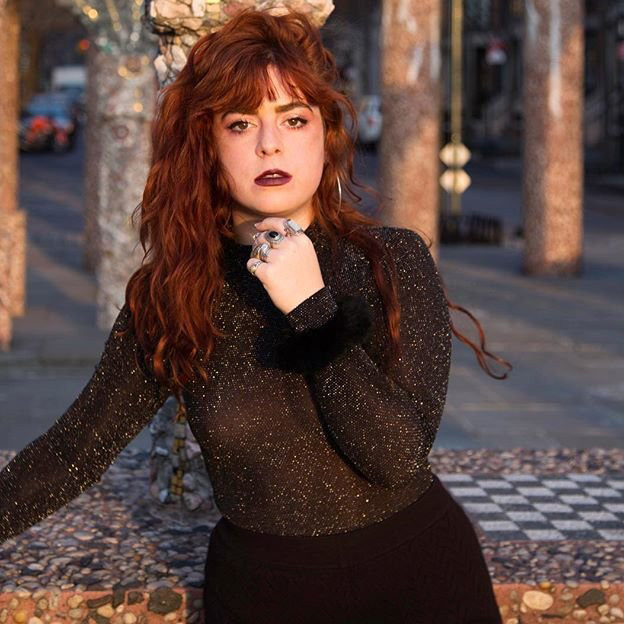 Kim Logan 
kimloganmusic@gmail.com
Kim Logan is a songwriter, opera singer, poet, performance artist, rock and roll torchbearer from Florida.
Following the release of her debut self-titled album in 2013, Kim has spent the years since touring America and Europe with a wheel-of-fortune display of diverse backing musicians, continuing a 17-year career in staged opera, and pursuing general interdisciplinary attempts at following the muse. Calling Paris, the UK, and the States home all at once, Kim draws from the veins of many varied musical sub-genres as reference points for her expression, and works to blur the lines between them all.
BOARD OF DIRECTORS
Sara Coffou
David Lyons
Toni Lyons
Jaqueline O'Sullivan
Michael R. Stevenson, PhD
Katherine Bzura
Karen Sullivan
Past Staff
Tammy-Mariah Gill, Gallery Assistant
Tammy-Mariah Gill is a photographer that has a fine arts approach within her work, by using techniques such as layering and collage. She explores themes of music, memory, and place (both physical and mental); with an emphasis on patterns of light, shadow, and color. Through her work, her goal is to portray different fragments of the world in the way that she pieces them together. She currently resides in Florida and recently graduated from Ringling College of Art and Design with a BFA in Photography and a minor in Fine Arts.
Mikenna Bowers, Intern
Mikenna Bowers (b. 2000, Hanover, Pennsylvania) is a fine art and portrait photographer currently living and working in Sarasota, Florida. She will receive her Bachelor of Fine Arts in Photography and Imaging with a Minor in Business of Art and Design from Ringling College of Art and Design in May of 2023. She has recently participated in numerous local and international exhibitions including the Womxn Together for Art Exhibition by the Halo Arts Project at Mara Studio Gallery in Sarasota, Florida. Her photographic work was part of the Art to The World Exhibition with the aim to provide the tools to develop children's art skills through workshops and visits to art museums in El Salvador. She was recognized for Best Technique in the Best of Ringling Juried Exhibition in 2021. Her work explores issues of social justice, identity, relationships, and the self through staged photography and fine art. Mikenna's work utilizes performative language and intense color to convey introspective and personal narratives. Her work is influenced by her background in dancing, acting, and modeling.
Anastasia Maracle, Administrator Assistant
Anastasia is a native to Sarasota, FL and has been actively involved in the arts and creative life, both professionally and personally throughout her life. In 2007 she started a career in the art world as a Studio Director and right-hand to a professional artist, then in 2015 moved on to spend the next 3 years as Administrator and Manager of a local contemporary art gallery, Alfstad & Contemporary. She has organized, coordinated and supervised a multitude of solo artist exhibitions and special events, and managed many international art fairs that include Art New York, SCOPE Miami Beach, Aqua Art Fair, and Art Expo. Through her experiences in both an artist's studio and in a professional gallery setting, she has become skilled and knowledgeable in many areas of the art world and maintains a fully rounded perspective of the working relationship between them. 
In addition to her art career, Anastasia currently has a business in the culinary field as a professional Personal Chef and is pursuing a degree in the culinary arts. She finds satisfaction in being able to express her creativity through cooking, and joy in enhancing people's lives by providing accessible, delicious, healthy gourmet eating experiences.
Callie York, Assistant
Callie was born and raised in Cheshire, Connecticut. She relocated to Tampa, Florida, where she currently resides, to continue her education at the University of Tampa, where received a BA in Museum Studies and a minor in Art History. Throughout her undergraduate years she held many positions in the art, non-profit world. Her positions included doing administrative/ curatorial work for Institutions like the Tampa Museum of Art and The University of Tampa's Scarfone/ Hartley Art Gallery. She also gained experience in conservation working with local art collectors in the Tampa Bay area. York is currently working to receive her Masters degree in Museum Studies and Non-profit Management at Johns Hopkins University.
Sophia Cosia, Assistant
Sophia is a senior at Booker High School (VPA Technical Theatre). She enjoys working in theatres in her Sarasota community: Venice Theatre, Westcoast Black Theatre Troupe, The Players Centre for Performing Arts, Manatee Performing Arts Center, and Booker High School. In Summer 2019, she was able to attend a month-long intensive at NYU, and was given the opportunity to shadow the Broadway production of "Hadestown." She loves to give back to the theatre community she calls home. Whether it be through mentoring younger students, stage managing, or volunteering she aims to create a home atmosphere for members of every cast and crew she is involved with. She is working as an assistant curator at the SPAACES Foundation, a non-profit gallery in Sarasota, FL. In March 2021, she is presenting her own exhibition, titled "Greetings From Quarantine."
Alisa Hodzic, Assistant
Alisa recently graduated with a BFA from Ringling College of Art And Design and is currently based in Bradenton and Sarasota, Florida. Alisa bridged the gap between her love for nature and her artistic practices by referring to a unique and scarcely known form of paper making which uses vegetable and fruit papyrus. After researching this form of artmaking she had an increased awareness of the medium and material and this transformed her entire relationship with art. With the help of local supermarkets Alisa began sourcing her material from the produce that was set to be thrown away, this turned into an ongoing process. Through this process, Alisa discovered new artforms and has become a messenger between the natural world and our increasingly detached urban world, her research and practice affirmed concepts of the inevitable interdependency with the earth. Alisa now finds herself in the realm of Eco-Conscious art, continuously expanding on research and material experimentation.
Mariah Massoumi, social media manager
Mariah Massoumi, born and raised in Sarasota Florida, specializes in social media marketing. She studied photography at Sarasota High School where she graduated . She practiced freelance photography for about 6 years working as an event photographer for weddings or family events, portraits, wildlife, and automotive. With a little help from Youtube she learned how to utilize multiple Adobe programs such as Adobe Photoshop, lightroom, illustrator and Premire Pro. One of her side hobbies she indulged in were video games. She now plays survival games competitively and streams them live on twitch.